Trampoline Parts
No matter how well you maintain your trampoline, chances are its parts will get damaged with time due to continuous exposure to the elements and high-impact jumping or exercising for extended periods. To ensure the safety of the jumpers it is extremely important to replace the worn out parts with new ones when there is still time. While purchasing replacement parts, it is recommended that you get only those that are compatible with your model of trampoline. It is best if you get the parts from the same brand as your jumping toy, but you can go with others if the part is not available in-house.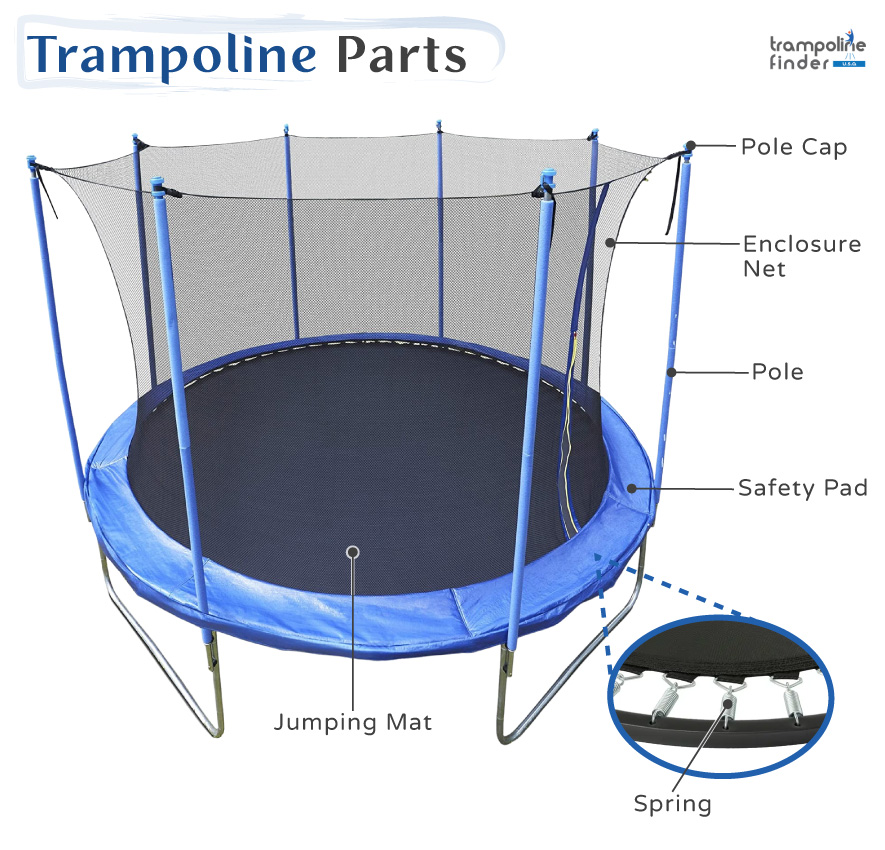 Trampoline Replacement Parts
For the Jumping Area
The trampoline spare parts in this section are components of the jumping space on the trampoline.
For the Trampoline Enclosure
The trampoline enclosure plays a significant role in ensuring the safety of the jumpers. Here is a list of its different parts.