18 ft trampolines are very big, gifting you a fun playtime with your family. They have heavy-duty frames, large springs, safety pads and enclosure nets that ensure a pleasurable experience without any safety concerns. They are weather-resistant and have a considerably longer lifespan.
A round 18 ft trampoline usually comes with a jumping area having a diameter of 18 ft. If it's a rectangle, then the length would be 18 ft.
The size is suitable for kids above 6 years, teenagers and adults
Most 18 ft trampolines come with a weight limit of 500 lbs
The huge trampolines are designed for outdoor use.
Best 18 Foot Trampolines That You Can Buy
The below product is currently not available but we would update it as soon as it becomes available.
SkyBound Horizon 11X18ft Rectangle Trampoline with Safety Enclosure and Ladder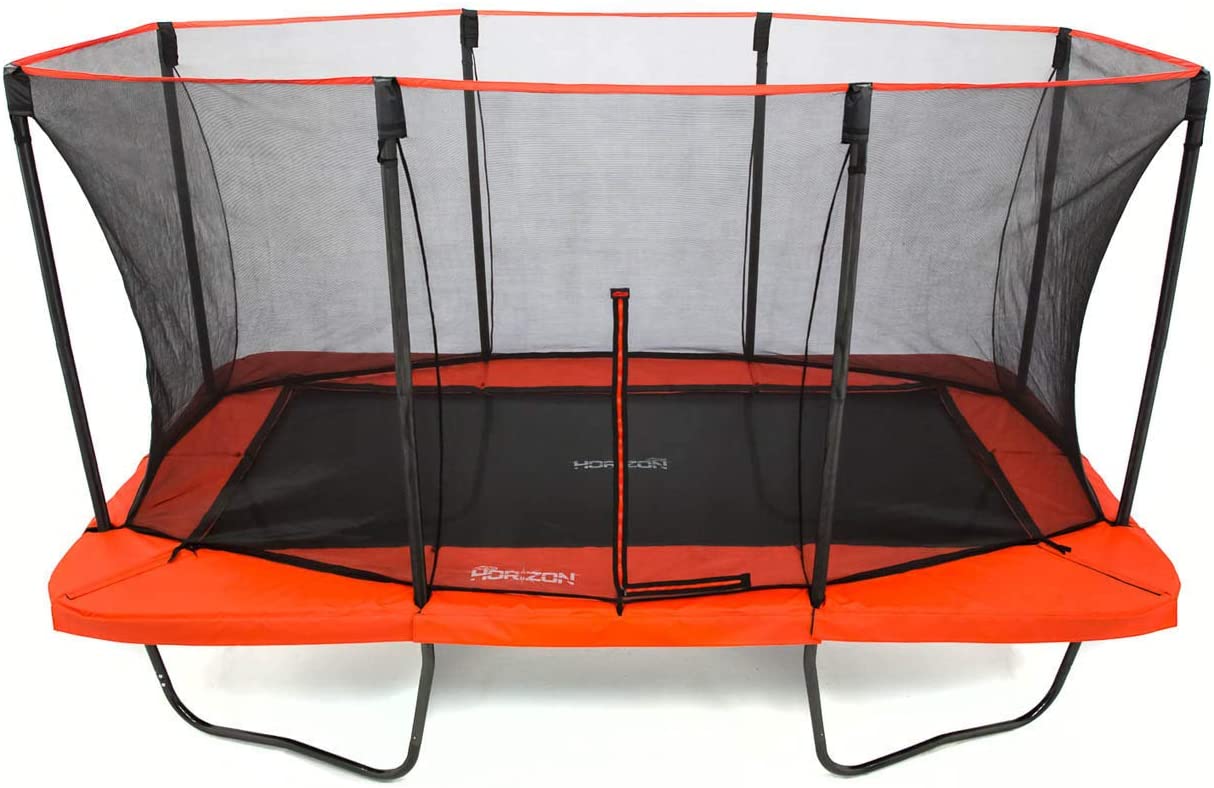 SkyBound
Dimension:11ft (width) x 18ft (length)
Product Weight848 lbs
Weight Capacity:500 lbs
Shape:Rectangle
This trampoline was designed keeping athletes in mind. Its large springs, durable frame and enclosure system gift you amazing bounces that are safe and enjoyable.
Since 18 ft trampolines are less common, you can also consider a 17 ft or 20 ft trampoline.